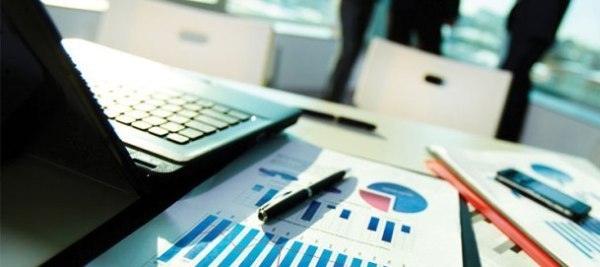 Accreditation a recognition of test competence
Laboratory accreditation provides formal recognition to competent laboratories, thus providing a ready means for customers to identify and select reliable testing, measurement and calibration services.
To maintain this recognition, laboratories are re-evaluated regularly by the accreditation body to ensure their continued compliance with requirements, and to check that their standard of operation is being maintained. The laboratory is also required to participate in relevant proficiency testing programs between reassessments, as a further demonstration of technical competence. Accredited laboratories usually issue test or calibration reports bearing the accreditation body's symbol or endorsement, as an indication of their accreditation. Clients are encouraged to check with the laboratory as to what specific tests or measurements they are accredited for, and for what ranges or uncertainties. This information is specified in the laboratory's scope of accreditation, issued by the accreditation body. The description in the scope of accreditation also has advantages for the customers of laboratories in enabling them to find the appropriate laboratory or testing service.
A Marketing Advantage

Accreditation is an effective marketing tool for testing, calibration and measurement organisations, and a passport to submit tenders to contractors that require independently verified laboratories. Laboratory accreditation is highly regarded both nationally and internationally as a reliable indicator of technical competence. Many industries, such as the construction materials industry, routinely specify laboratory accreditation for suppliers of testing services. Unlike certification to ISO 9001, laboratory accreditation uses criteria and procedures specifically developed to determine technical competence, thus assuring customers that the test, calibration or measurement data supplied by the laboratory or inspection service are accurate and reliable. Many accreditation bodies also publish a directory of their accredited laboratories, which includes the laboratories' contact details plus information on their testing capabilities. This is another means of promoting a laboratory's accredited services to potential clients.
Finally, through a system of international agreements (see later in this brochure) accredited laboratories receive a form of international recognition, which allows their data to be more readily accepted in overseas markets. This recognition helps to reduce costs for manufacturers and exporters that have their products or materials tested in accredited laboratories, by reducing or eliminating the need for retesting in another country.
A Benchmark for Performance

Laboratory accreditation benefits laboratories by allowing them to determine whether they are performing their work correctly and to appropriate standards, and provides them with a benchmark for maintaining that competence. Many such laboratories operate in isolation to their peers, and rarely, if ever, receive any independent technical evaluation as a measure of their performance. A regular assessment by an accreditation body checks all aspects of a facility's operations related to consistently producing accurate and dependable data. Areas for improvement are identified and discussed, and a detailed report provided at the end of each visit. Where necessary, follow-up action is monitored by the accreditation body so the facility is confident that it has taken the appropriate corrective action. In addition to commercial testing and calibration services, manufacturing organisations may use laboratory accreditation to ensure the testing of their products by their own in-house laboratories is being done correctly.
The choice between laboratory ACCREDITATION and ISO 9001 Certification

Laboratory accreditation uses criteria and procedures specifically developed to determine technical competence. Specialist technical assessors conduct a thorough evaluation of all factors in a laboratory that affect the production of test or calibration data. The criteria are based on the international standards called ISO/IEC 17025 or ISO 15189, which are used for evaluating laboratories throughout the world. Laboratory accreditation bodies use this standard specifically to assess factors relevant to the laboratory's technical competence, including the:
Technical competence of staff
Validity and appropriateness of test methods traceability of measurements and calibrations to national
Standards suitability, calibration and maintenance of test equipment testing environment
Sampling, handling and transportation of test items
Quality assurance of test and calibration data
By this process, laboratory accreditation aims at assuring you or your customers that your laboratory's test or calibration data are accurate and reliable. The ISO 9001 standard is widely used in manufacturing and service organisations to evaluate their system for managing the quality of their product or service. Certification of an organisation's quality management system against ISO 9001 aims at confirming the compliance of the management system to this standard. Whilst laboratories may be certified to ISO 9001, such certification does not make any statement about the technical competence of a laboratory.
INTERNATIONAL RECOGNITION FOR YOUR LABORATORY

Many countries around the world have one or more organisations responsible for the accreditation of their nation's laboratories. Most of these accreditation bodies have adopted ISO/IEC 17025 as the basis for accrediting their country's testing and calibration laboratories, and ISO 15189 for medical laboratories. This has helped countries employ a uniform approach to determining laboratory competence. It has also encouraged laboratories to adopt internationally accepted testing and measurement practices, where possible. This uniform approach allows countries to establish agreements among themselves, based on mutual evaluation and acceptance of each other's accreditation systems. Such international agreements, called mutual recognition arrangements (MRAs), are crucial in enabling test and calibration data to be accepted between these countries. In effect, each partner in such a MRA recognises the other partner has accredited laboratories as if they themselves had undertaken the accreditation of the other partner's laboratories. Over 40 laboratory accreditation bodies have signed a multi-lateral recognition agreement, called the ILAC Arrangement, which greatly enhances the acceptance of data across the national borders of the signatory countries. Full details for the ILAC Arrangement and the list of signatories can be found on the ILAC website at www.ilac.org. This developing system of international MRAs among accreditation bodies has enabled accredited laboratories to achieve a form of international recognition, and allowed data accompanying exported goods to be more readily accepted on overseas markets. This effectively reduces costs for both the manufacturer and the importer, as it reduces or eliminates the need for products to be retested in another country.
More Information about ILAC: ILAC is the peak international authority on laboratory accreditation, with a membership consisting of accreditation bodies and affiliated organisations throughout the world. It is involved with the development of laboratory accreditation practices and procedures, the promotion of laboratory accreditation as a trade facilitation tool, the assistance of developing accreditation systems, and the recognition of competent test and calibration facilities around the globe. ILAC actively cooperates with other relevant international bodies in pursuing these aims. ILAC also publishes a range of literature on topics covering accreditation, testing, trade facilitation and related subjects. Its internet site at www.ilac.org can provide a range of information on laboratory accreditation, as well as the location of its members worldwide. A brochure, entitled What Is ILAC? Provides detailed information on ILAC and its activities, and is available on request.
AB: Accreditation Body
Did you know 9th June is World Accreditation Day? If you haven't heard of it, let me bring you up to speed. This is a day set aside annually by the International Accreditation Forum (IAF) and the International Laboratory Accreditation Cooperation (ILAC) to raise awareness of accreditation and the importance of accreditation in facilitating cooperation and commerce on a national and international level. Accreditation provides the underlying assurance that organizations are adhering to internationally recognized standards. For calibration and testing laboratories, that standard is ISO/IEC 17025.
What does this mean for you?
Laboratory test results impact many areas of our daily lives: Good diagnosis for your health and disease, Assurance of safe drinking water, food safety, health care, environmental monitoring, providing energy, mineral exploration and various production processes. Regulators and others rely on the competence of laboratories to deliver the results on which important decisions are made. Accreditation enhances the public confidence in those test results. Increasingly, regulators and suppliers require laboratory test results to be accredited to the ISO/IEC 17025/ISO 15189 standard.
On-site assessment process
Under ISO/IEC 17025/ISO 15189, a laboratory's competence is assured via an on-site assessment process and participation in applicable Proficiency Testing programs. The on-site assessment process is a thorough examination of the laboratory's Management System and Quality System. All the quality system elements addressed in ISO 9001 certification are covered. All the technical factors necessary for producing quality data are also examined, including:
Technical competence of staff
Validity and appropriateness of test methods
Suitability, calibration and maintenance of test equipment
Quality assurance of test and calibration data
Records and documents
This on-site assessment process assures that the laboratory is capable of producing accurate, traceable and reproducible data. The process is repeated at regular intervals to ensure the laboratory maintains their capabilities. It is a very intensive process conducted by a team of technical experts from an Accreditation Body.
How are Accreditation Bodies Recognized?
Accreditation Bodies themselves are also evaluated using internationally recognized standards (ISO/IEC 17011) and are subjected to a similarly rigorous assessment by organizations, such as ILAC. There are recognized accreditation bodies in over 130 countries.
Incorporating quality standards into lab processes
When the extent of accreditation is as large as our lab's, it became embodied within all lab processes. Laboratory staffs have a strong awareness of all the various accreditation requirements. It becomes natural to implement these quality requirements in all aspects of laboratory work – even in those processes that are not under the accreditation umbrella.
Laboratory clients ultimately benefit from this strong commitment to quality.
The unsung laboratory heroes in the accreditation process are the quality assurance (QA) personnel. They devise and implement the systems that make it easier for analysts and others to comply with accreditation requirements. They ensure the necessary records are kept and easily retrievable. Record‑keeping systems have gone from mainly paper records to all manner of electronic record‑keeping and everything in-between. While electronic records make some aspects of quality assurance easier, certain other aspects become more difficult. Quality assurance staff ensures that changes to reference methods are incorporated into lab methods and any improvements are appropriately tested and incorporated. In short, they monitor all aspects of change in the lab. It's a process that's never finished.
Preparing for Accreditation
Your company is ready for accreditation after you've implemented an ISO/IEC 17025 or ISO 15189 management system and allowed ample time for laboratory employees to 1) become familiar with the system and 2) develop a sufficient evidentiary trail of documents that can be assessed.
Documentation should include the following:
Quality Manual: Outlining how your laboratory conforms to the standard;
Procedures: Describing how the system functions;
SOPs and Work Instructions: Defining specific job activities affecting the quality of calibration or testing; Quality Documentation: Documents, which explain how quality will be, managed for individual calibration or testing projects or contracts, as well as other types of specific documents; Quality Records: Various records including charts, files, inspection and testing records, assessment results, and any other records of objective evidence.
Preliminary Assessments
In many cases, the laboratory may request a preliminary assessment, or dry-run assessment of its laboratory management system, prior to the accreditation assessment. This gives the accreditation body an opportunity to identify, in advance, any weaknesses that may exist in the laboratory management system. During the preliminary assessment, AB will send an assessment team to your laboratory. The team, composed of competent assessors, will assess your laboratory, management system, records and other documentation, alerting you to any concerns that may interfere with a successful accreditation assessment. The main advantage of a preliminary assessment is that it allows you to correct any potential problems before the accreditation assessment begins. But you should remember that a preliminary assessment is not required for ISO/IEC 17025 and ISO 15189 accreditation. It is strictly optional, depending upon your own needs but some Accreditation Body made it compulsory like NABL in India.
Laboratory Management System Documentation Review Once you're ready to begin the accreditation process, AB will request an uncontrolled copy of your laboratory management system documentation. It is recommended that you submit your documentation at least four to six weeks before your scheduled assessment so that if any deficiencies or non-conformances are uncovered, you'll have ample time to make corrections without delaying the process. AB will review your documentation to determine whether it meets all of the requirements of ISO/IEC 17025 and ISO 15189. It will also be verified that the processes have been developed and implemented for management review, internal audits, inter-laboratory comparisons, proficiency testing, and measurement uncertainty. After your documentation has been reviewed, AB will submit a report to you. If your documentation fails to meet all the criteria stipulated in ISO/IEC 17025 and ISO 15189, the deficiencies or non-conformances will be identified in the report and you will need to take corrective action.
Once AB has determined that your documented laboratory management system is satisfactory, arrangements will be made for the preliminary assessment, if wanted, or if not, the accreditation assessment at your laboratory. AB will appoint a qualified assessment team to carry out a full assessment of your laboratory management system. The team will consist of a Lead Assessor, who is responsible for coordinating assessment activities, and one or more assessors, depending on the size of your laboratory. At least one of those team members must be experienced in your particular area of calibration or testing.
The Accreditation Assessment
The Opening Meeting (Entry Briefing) on the first day of your scheduled assessment, an opening meeting or entry briefing will be held with upper management and other parties directly involved with the laboratory management system. Under the direction of the Lead Assessor, the assessment team will present an overview of the assessment process, giving you a clear understanding of what can be expected in the days to follow. The team will review your assessment scope and objectives. They will confirm times, schedules and resources with you, and they will go over the procedures for identifying and reporting non-conformances or deficiencies. At this time, you will be expected to introduce your selected guide(s) who will accompany the assessment team through the laboratory and its procedures.
The Assessment Following the opening meeting, the assessment team will walk through your laboratory to observe and witness activities. Team members may conduct one-on-one interviews with employees, ask to inspect documents and records, witness selected calibrations or tests, and examine calibration or testing equipment. Throughout the assessment, they will be seeking evidence of technical competency, such as statements, documented procedures, records and written policies, to support their observations. If any deficiencies or non-conformances are found during the course of the assessment, the assessor will bring them to your attention, and record them on a non-conformance report. In the report, the assessor will specifically describe what the non-conformance or deficiency is and the related section of the standard the nonconformity or deficiency pertains to.
The Closing Meeting (Exit Briefing)
When the assessment team has completed its on-site assessment of your laboratory, a closing meeting or exit briefing will be held. The same people who sat in on the opening meeting usually attend this meeting. At the closing meeting, the Lead Assessor will summarize the results of your assessment. The Lead Assessor will explain, in detail, any nonconformities or deficiencies that were found, and will provide you with an assessment report. In this report, the findings of your assessment will be reiterated in detail. If any nonconformities or deficiencies are identified, the assessment team will allow you a reasonable period of time, given the nature of the non-conformance, to take corrective action. The Lead Assessor will also provide a recommendation as to your laboratory's eligibility for accreditation.
Taking Corrective Action If the assessment team indicates that your laboratory needs to take corrective action, it's nothing to become alarmed about. However, all non-conformances must be addressed and corrective action taken before accreditation can be granted. Your corrective action response must include a copy of objective evidence, such as calibration certificates, laboratory procedures and training records, to indicate that corrective actions have been implemented and completed. After you have corrected the non-conformance, AB may require a follow-up assessment, limited to the area of concern, to confirm that the problem has been resolved. The Lead Assessor cannot recommend accreditation until he or she has verified that all non-conformances or deficiencies have been corrected. Accreditation After all nonconformities have been corrected and verified by the Lead Assessor, your accreditation documents are forwarded to AB's Executive Committee, an independent decision-making body. The Executive Committee will review your assessment material and the Lead Assessor's recommendation and decide whether to grant accreditation to your company.
If the Executive Committee determines that you have met all of the requirements for accreditation, you will be notified immediately and your accreditation certificate will be prepared. The certificate will bear the accreditation body's logo.
The concept of measurement uncertainty:
Measurement is a process of experimentally obtaining the value of a quantity. The quantity that we intend to measure is called measurand. In chemistry, the measurand is usually the content (concentration) of some chemical entity (molecule, element, ion, etc) in some object. The chemical entity that is intended be determined is called analyte. Measurands in chemistry can be, for example, lead concentration in a water sample, content of pesticide thiabendazole in an orange or fat content in a bottle of milk. In the preceding example lead (element), ascorbic acid (molecule) and fat (group of different molecules) are the analytes. Water, orange and milk are analysis objects (or samples taken from analysis objects).
In principle, the aim of a measurement is to obtain the true value of the measurand. Every effort is made to optimize the measurement procedure (in chemistry chemical analysis procedure or analytical procedure) in such a way that the measured value is as close as possible to the true value. However, our measurement result will be just an estimate of the true value and the actual true value will (almost) always remain unknown to us. Therefore, we cannot know exactly how near our measured value is to the true value – our estimate always has some uncertainty associated with it.
The difference between the measured value and the true value is called error. Error can have either positive or negative sign. Error can be regarded as being composed of two parts – random error and systematic error – which will be dealt with in more detail in coming lectures. Like the true value, also the error is not known to us. Therefore, it cannot be used in practice for characterizing the quality of our measurement result – its agreement with the true value.
The quality of the measurement result, its accuracy, is characterized by measurement uncertainty (or simply uncertainty, which defines an interval around the measured value CMEASURED, where the true value lies with some probability. The measurement uncertainty U itself is the half-width of that interval and is always non-negative. The following scheme (similar to the one in the lecture) illustrates this: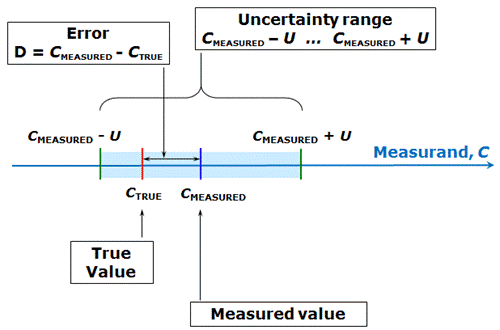 Scheme 1.1. Interrelations between the concepts true value, measured value, error and uncertainty.
Measurement uncertainty is always associated with some probability – as will be seen in the next lectures, it is usually not possible to define the uncertainty interval in such a way that the true value lies within it with 100% probability.
Measurement uncertainty, as expressed here, is in some context also called the absolute measurement uncertainty. This means that the measurement uncertainty is expressed in the same units as the measurand. As will be seen in subsequent lectures, it is sometimes more useful to express measurement uncertainty as relative measurement uncertainty, which is the ratio of the absolute uncertainty Uabs and the measured value y:
Relative uncertainty is a unit less quantity, which sometimes is also expressed as percent.
Measurement uncertainty is different from error in that it does not express a difference between two values and it does not have a sign. Therefore, it cannot be used for correcting the measurement result and cannot be regarded as an estimate of the error because the error has a sign. Instead, measurement uncertainty can be regarded as our estimate, what is the highest probable absolute difference between the measured value and the true value. With high probability, the difference between the measured value and the true value is in fact lower than the measurement uncertainty. However, there is a low probability that this difference can be higher than the measurement uncertainty.
Both the true value and error (random and systematic) are abstract concepts. Their exact values cannot be determined. However, these concepts are nevertheless useful, because their estimates can be determined and are highly useful. In fact, as said above, our measured value is an estimate of the true value.
Relative uncertainty is a unit less quantity, which sometimes is also expressed as percent.
Measurement uncertainty is different from error in that it does not express a difference between two values and it does not have a sign. Therefore, it cannot be used for correcting the measurement result and cannot be regarded as an estimate of the error because the error has a sign. Instead, measurement uncertainty can be regarded as our estimate, what is the highest probable absolute difference between the measured value and the true value. With high probability, the difference between the measured value and the true value is in fact lower than the measurement uncertainty. However, there is a low probability that this difference can be higher than the measurement uncertainty.
Both the true value and error (random and systematic) are abstract concepts. Their exact values cannot be determined. However, these concepts are nevertheless useful, because their estimates can be determined and are highly useful. In fact, as said above, our measured value is an estimate of the true value.
What Is Measurement Traceability?
According to the ISO/IEC Guide 99—"International vocabulary of metrology—Basic and general concepts and associated terms (VIM)," the traceability of a measurement result is demonstrated through a documented unbroken chain of calibrations, each contributing to the measurement uncertainty. This means that not only is it necessary to use a reference standard of length that has an unbroken chain of calibrations, but the uncertainty of the resulting measurements must also include the uncertainty of all the links in the calibration chain.
While the VIM definition is clear about what is needed for the traceability of a measurement result, it does not specify what the end of the calibration chain should be. Some may see this as a national metrological institute, such as the National Institute of Standards and Technology (NIST). Others may assert that a single calibration certificate is sufficient if, for example, it's from a lab accredited by an organization like the International Laboratory Accreditation Cooperative (ILAC). Depending on the needs of an organization, either of these traceability interpretations might be sufficient to the users of their measurement results.
There are various interpretations of the VIM definition of traceability. In this article, I'll briefly review a few of them. We first look at traceability from the perspective of a national metrological institute like NIST that does not rely on external calibrations. This is followed by an interpretation used by accreditation bodies for testing and calibration labs, such as ILAC. Finally, we highlight some key points of a technical report on traceability from ASME B89, which is focused on describing traceability for metrology practitioners.
NIST's website directly addresses their policy toward traceability. It states: "NIST does not define, specify, assure, or certify metrological traceability of the results of measurements except those that NIST itself provides." Which basically means that NIST makes no claims on the traceability of measurement results unless they were directly measured by NIST. The policy further states that supporting traceability claims is the responsibility of the measurement provider. Taken together, this implies that no organization may claim that NIST will confirm a measurement result to be traceable to NIST. Rather, it is up to the organization that performed the measurement to prove through calibration documents that traceability is linked to NIST. For example, at the end of the calibration chain, a length standard may have been used that is calibrated by NIST and has a document of calibration.
Another interpretation of traceability is to rely on accreditation. International accreditation bodies for testing and calibration labs, such as ILAC, have a policy to say that traceability is assured by the use of calibration services from accredited labs. Accreditation is typically achieved by complying to ISO 17025—"General requirements for the competence of testing and calibration laboratories" and passing an external audit of that compliance. When measurements are performed by an ILAC-accredited lab, they may claim that their results are traceable. To support the claim, they need only show a calibration certificate for their length standard because the accreditation implies that the chain of calibrations is maintained upstream. While accreditation provides a sense of reliability and robustness, it can be an expensive process that consumes a lot of time and resources. It may not be appropriate for organizations that are the primary users of their own measurement results. For example, a manufacturer that would simply like to know whether the measurements made on the shop floor are traceable.
What is Calibration of the Instrument?
Calibration of the measuring instrument is the process in which the readings obtained from the instrument are compared with the sub-standards in the laboratory at several points along the scale of the instrument. As per the results obtained from the readings obtained of the instrument and the sub-standards, the curve is plotted. If the instrument is accurate there will be matching of the scales of the instrument and the sub-standard. If there is deviation of the measured value from the instrument against the standard value, the instrument is calibrated to give the correct values.
All the new instruments have to be calibrated against some standard in the very beginning. For the new instrument the scale is marked as per the sub-standards available in the laboratories, which are meant especially for this purpose. After continuous use of the instrument for long periods of time, sometimes it loses its calibration or the scale gets distorted, in such cases the instrument can be calibrated again if it is in good reusable condition.
Instrument calibration is one of the primary processes used to maintain instrument accuracy. Calibration is the process of configuring an instrument to provide a result for a sample within an acceptable range. Eliminating or minimizing factors that cause inaccurate measurements is a fundamental aspect of instrumentation design.
Although the exact procedure may vary from product to product, the calibration process generally involves using the instrument to test samples of one or more known values called "calibrators." The results are used to establish a relationship between the measurement technique used by the instrument and the known values. The process in essence "teaches" the instrument to produce results that are more accurate than those are that would occur otherwise. The instrument can then provide more accurate results when samples of unknown values are tested in the normal usage of the product.
Calibrations are performed using only a few calibrators to establish the correlation at specific points within the instrument' operating range. While it might be desirable to use a large number of calibrators to establish the calibration relationship, or "curve", the time and labor associated with preparing and testing a large number of calibrators might outweigh the resulting level of performance. From a practical standpoint, a trade-off must be made between the desired level of product performance and the effort associated with accomplishing the calibration. The instrument will provide the best performance when the intermediate points provided in the manufacturer's performance specifications are used for calibration; the specified process essentially eliminates, or "zeroes out", the inherent instrument error at these points.
What is Quality in Medical Laboratory?
The characteristics of Laboratory services that bear on its ability to satisfy stated or implied needs of the user of laboratory services (Doctor, Nurse, Patient and corporate customer)
What is Quality control?
An aspect of the quality assurance process that consists of activities employed in detection and measurement of the variability in the characteristics of output attributable to the production system, and includes corrective responses.
Quality control is Operational techniques and activities used to fulfill requirements for quality (ISO)
Internal quality control (IQC) – set of procedures for continuously assessing laboratory work and the emergent results; immediate effect should actually control release of results (WHO, 1981)
What is Quality Assurance?
A Systematic process approach to ensure the quality in every input and output area.
WHO definition: Right results, at the right time, on the right specimen, from the right patient with the result interpretation based on correct reference data and at the right price
What is Quality Management?
All activities of the overall management function that determine quality policy objectives, implement them by means such as quality planning, quality control, quality assurance, and quality improvement within the system (NCCLS)
Quality Management Standard for laboratory Accreditation is ISO 15189 2012
What is Medical laboratory?
Laboratory for the biological, microbiological, immunological, chemical, immuno hematological, hematological, biophysical, cytological, pathological or other examination of materials derived from the human body for the purpose of providing information for the diagnosis, prevention and treatment of disease in, or assessment of the health of, human beings, and which may provide a consultant advisory service covering all aspects of laboratory investigations including interpretations of results and advice on further appropriate investigations
International Organization for Standardization (ISO)
What is Laboratory Accreditation?
Accreditation speaks about technical competence. Technical competence is involved with man, machine, materials, process and Quality control. A laboratory is accredited means laboratory is technically competent to carry out the test.
What is Hospital Accreditation?
Hospital Accreditation is Technical competence on patient care, safety and continuity of the care
What is ISO/IEC 17025?
ISO/IEC 17025 was first issued in 1999 by the International Organization for Standardization (ISO) and the International Electro technical Commission (IEC). It is the single most important standard for testing and calibration laboratories around the world. Laboratories that are accredited to this international standard have demonstrated that they are technically competent and able to produce precise and accurate test and/or calibration data.
What is the ILAC MRA? Why is it Important?
In order for accreditation bodies to recognize each other's accreditation, the International Laboratory Accreditation Cooperation (ILAC) developed a standard for accreditation bodies: ISO/IEC 17011. ABs having a Mutual Recognition Arrangement (or MRA) with ILAC agrees to maintain conformity with the current version of 17011 and to regularly submit themselves and their own quality management systems to peer review. By complying with ISO/IEC 17011, ABs demonstrates that they are capable of accrediting testing and/or calibration laboratories to the ISO/IEC 17025 standard. In essence, the ILAC arrangement guarantees that test results are mutually acceptable between different governmental and regulatory organizations on regional, national and international levels and that these test results meet the same minimum standards for quality regardless of the lab's accreditation body. Each member of the agreement recognizes other members' accredited laboratory as if they themselves had performed the calibration because the MRA ensures that each laboratory is actually complying with the same minimum standards.